Continuing from part 1 of this series, Ellis Hughes and I do more classification work on our MLB pitchf/x data set.
In this episode we go over how to use k-nearest neighbor and umap for classification in R.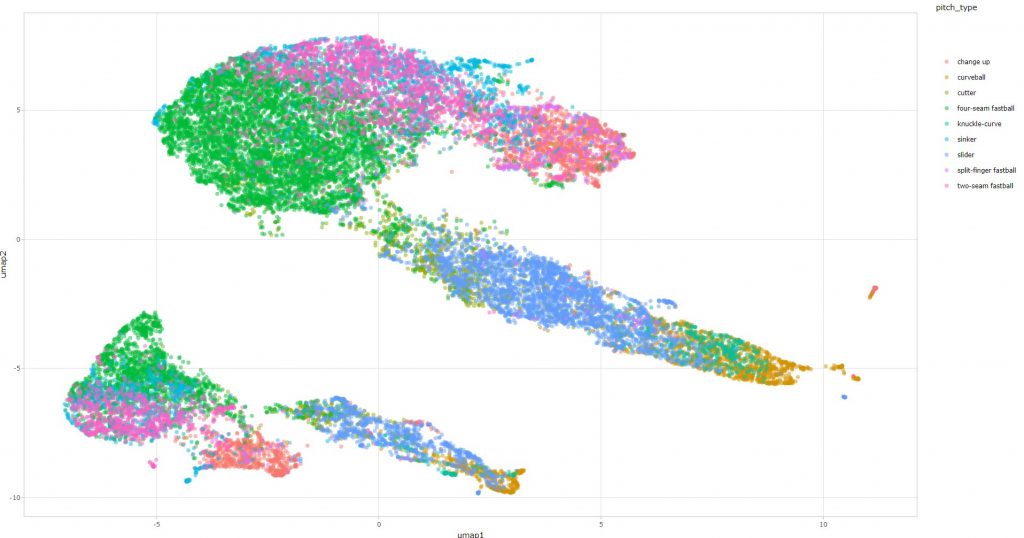 To watch our screen cast, CLICK HERE.
To access our code, CLICK HERE.